Na Fakultetu zdravstvenih, pravnih i poslovnih studija primenjuje se mentorski sistem rada prema kome svaki student dobija ličnog mentora koji je zadužen za pružanje dodatnih znanja, veština i podrške.
Mentorstvo predstavlja profesionalnu vezu u kojoj profesor (mentor) pomaže mentorisanom studentu u razvijanju posebnih veština i znanja. Mentor već od prvog razgovora sa studentom upoznaje njegove mogućnosti i želje i na osnovu toga može da ga savetuje. Studenti često zbog nedovoljnog poznavanja oblasti kojima se bave ne mogu da izdvoje šta je to najvažnije što bi trebalo da nauče ili isprobaju. Mentor, zbog šireg poznavanja oblasti, ima veće mogućnosti da sagleda šta je to što student želi i šta je to što mu je zapravo potrebno.
U nekim situacijama, jedan mentor nije dovoljan. Moguće je sačiniti tim od nekoliko profesora iz određenih oblasti koji će zajednički pomoći studentu i usmeriti ga na pravi način. U posebnim situacijama mentor može biti i stariji student, koji će možda mlađem kolegi moći da pristupi na bolji način nego profesor.
Prvi korak mentorske saradnje jeste potpisivanje mentorskog sporazuma pomoću koga se definišu ciljevi koje student treba da postigne, i načini pomoću kojih će ih ostvariti. Nakon godinu dana, vrši se evaluacija ispunjenosti ciljeva koje je student definisao. U određenim situacijama, student može dobiti i više od jednog mentora, ukoliko je potrebno ostvariti multidisciplinarni pristup.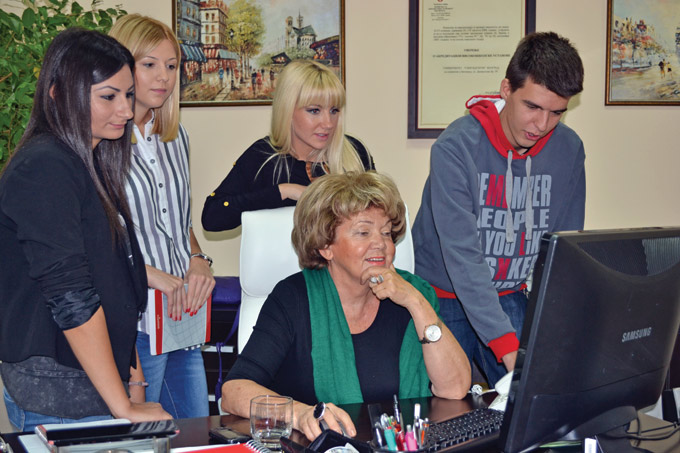 Neke činjenice:
Mentor i menti na početku mentorskog procesa potpisuju sporazum i definišu koje ciljeve žele da postignu i koje će korake preduzeti da bi to ostvarili.
Jedan menti može imati jednog, a u nekim specifičnim slučajevima i više mentora.
Mentor studentu pomaže u usavršavanju.
Student može tražiti zamenu mentora.
Vrši se redovna evaluacija kako bi se utvrdilo da li mentor i mentiji ispunjavaju svoje zadatke.